Looking for a new place to exercise? If Palo Alto High School's weight room is simply not "working out" for you, Palo Alto offers an assortment of gyms that vary in their equipment, price and amenities.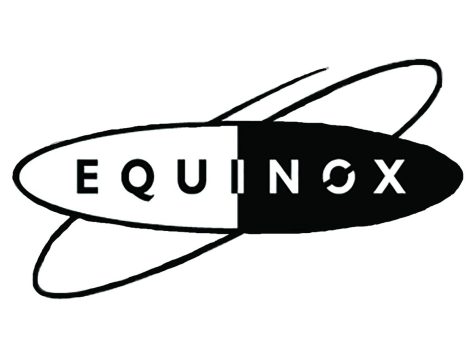 Equinox – 10/10 gains:
Walking into Equinox is comparable to walking into a futuristic room full of fit individuals who smell like fresh eucalyptus. On the first floor, there are more facilities than one can possibly imagine — a cardio area, strength training area, a yoga studio, a pilates studio, a cycling studio, a kids club, a juice bar, a spa, locker rooms and a place for group classes — all with state-of-the-art       equipment. The second floor has a rooftop saline pool. Equinox presents the most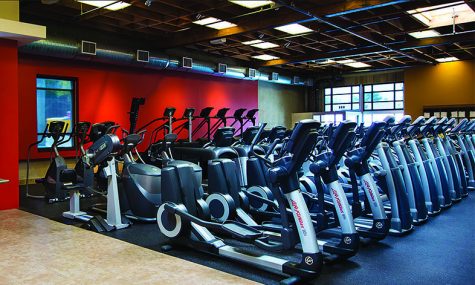 amenities by far out of any of the gyms reviewed — it practically exudes elegance.
Senior Alisha Kumar is an avid Equinox member and enjoys the variety of classes Equinox offers.
"My favorite class is the Ropes and Rowers class, which is basically a circuit class," Kumar said. "I think circuits are the best workouts ever because they are high intensity for a very short time. My friends and I love the [Danceation] class and we always make a point to go every week. I also love the yoga studio — they offer a really wide range of yoga classes from Hot Vinyasa to Yin yoga and all of the teachers are incredible."
Kumar also appreciates the lavish and unsurpassed amenities Equinox has to offer its members.
"They have an Earthbar in the lobby with the best smoothies," Kumar said. "The showers are incredible, with Kiehl's products all over the locker room and in the showers."
The monthly membership for students breaks down to $110 after a year is paid in the full.
When heading south on El Camino, one can see Amity Crossfit's spray-painted, warehouse-like facade. The large gym is noticeable, standing alone between an abandoned field and an auto shop. While the gym may not have an luxurious appearance — the inside is bare with ample room to work out — the ground is padded with flooring conducive to exercise and the walls are pragmatically lined with weights and bars. Amity is the only gym in Palo Alto that specializes in crossfit, offering a unique workout experience unlike any other gym in the area.
"Crossfit is not specializing in any one form [of fitness]," Amity Crossfit owner Zack Height said. "We do every [exercise] in combination so we get a broad general fitness and increase overall health. We are working on being stronger, we are working on cardiovascular fitness, we are working on mobility and we are rolling that in all into one program in an organized way."
Because Amity focuses mainly on hardcore exercise and practicality, the gym does not offer any luxurious amenities such as locker rooms. Instead, Amity's large space is used as various workout stations.
Junior Teddie Stewart is one of few Paly students who attend Amity.
"There's a wonderful, friendly environment that's competitive but not in a bad way," Stewart said. "[Amity] really focuses on your form because with crossfit [there is] a mixture of weightlifting and cardio. Zack [Height] has taught me how to work my muscles for the best results that make me stronger without risk of injury."
Single classes are $25 and monthly memberships that include up to five classes a week are $199 for students.

Form Fitness – 8/10 gains:
Found in Downtown Palo Alto, Form Fitness' accessible 2-story location makes it the primary gym for local business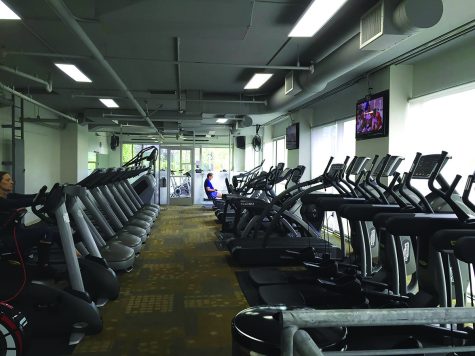 employees. The first level has a weight room and locker rooms complete with showers. The second floor has a mat room, a cycling room and a cardio room, complete with ellipticals and treadmills.
Form's membership includes an introductory personal training session and unlimited group workout classes. Form Fitness offers yoga, jiu jitsu, float,  senior fitness, strength training, zumba, kickboxing, tai chi and power cycling classes on a regular basis.
Form is an exemplary standard gym with all the essentials, making it a practical place to work out. The gym is neither over-the-top, crowded nor intimidating; however, it does not have a "wow-factor." According to the Form Fitness website, the gym's modest surroundings are meant to encourage members to focus on their health and work out effectively without distractions.
Senior Hannah Subega works and exercises at Form Fitness regularly.
"Everyone there makes the effort to learn your name [and] the community is great," Subega said. "I've taken a wide range of [classes]. I prefer classes [over individual workouts] because they are more motivational."
In order to have a membership at Form Fitness, there is a $250 initiation fee along with the $139 per month.

Bar Method – 6/10 gains:
Located right in Town and Country, Bar Method's location is convenient and accessible for Paly students. According to the Bar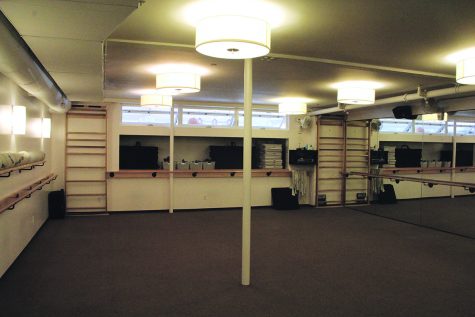 Method website, "the Bar Method [workout] starts with a free-weight exercises and pushups. Then [it] moves on to isometric leg work at the bar, followed by abdominal work at the bar and on mats. The Bar Method workout's fast pace challenges both your cardio vascular system and your muscle strength throughout the class, delivering a high level of overall fitness."
Bar Method seems to focus on the specific demographic of women, making it harder or awkward for men to join. Additionally, its small location does not allow room for amenities such as locker rooms or showers.
For senior Lori Huang, Bar Method provides her with a more musical and convenient way to work out.
"[The Bar Method] was a lot more rhythmic and group-based than your average method of exercise, which I really liked," Huang said. "I'd describe the class as a mix of ballet, yoga and general dance, but picture it to a never-ending track of late 2000s pop music. It was kind of a community  — everyone was incredibly sweet, friendly and kind possibly because the class tied in yoga."
Single classes are $27, and monthly membership is $99 for the first month and then $180 per month thereafter, which includes unlimited classes per month.