UCs unfairly prioritize money over in-state applicants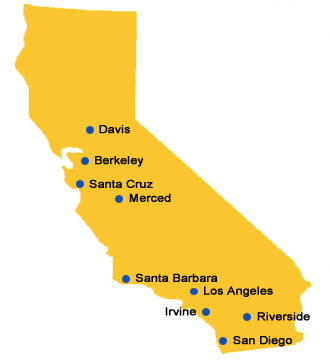 The importance of public colleges is to offer high-quality education for students at a low price. Most in-state residents normally have priority over out-of-state students in the UC system. For years, the University of California (UC) and California State University (CSU) system has acted as a safety net of sorts for many students, but in recent years that safety net has slowly disappeared.
What many people do not realize about state universities is that the states are the primary funders of public higher education rather than the federal government. As there is a steady rise in student demand for higher education, state universities are faced with periodic budget crises and difficulties in raising additional revenue. Consequently, colleges have made up for the financial losses by increasing the tuition for in-state residents and enrolling more out of state students, who pay a much higher tuition. This arrangement jeopardizes the very nature of public universities as institutions that are predominantly funded by public means and that serve the state and must thus be revised.
In California, student subsidies to the UC system have declined by almost 40 percent over the past decade while the tuition for in-state students has increased. In 2002, the net annual tuition for an in-state UC student was $3,834. In 2012, the net annual tuition nearly quadrupled, rising to $12,192. Not only did the universities raise in-state tuition, but they also increased the share of nonresident freshmen from four percent to eighteen percent.
Although universities have increased in-state tuition and accepted more nonresident students to bridge the budget gaps, the funding for higher education, including greater resources, more grants and scholarships, has not made much progress. California does not have a higher education coordinating body, its colleges and universities are guided by a mix of government and independent groups such as The California Student Aid Commission and The United States Department of Education. As a result, the state has difficulties in setting goals, organizing its many systems, and finding the most effective ways to use funding wisely.
Many in-state universities claim that they would like to accommodate more in-state students but cannot afford to do so, while the increase in college tuition discourages low-income students from attending an in-state university. In the past years, tens of thousands of qualified in-state students have been turned away.
Each year the admission to many UC campuses have become more and more competitive. In 2014, six of the nine UC undergraduate schools had an average GPA among admitted students higher than a 4.0. The state should be able to offer more to students that are residents of the state. However, the funding cuts in recent years have caused California's higher education institutions to favor more out-of- state residents, despite those with GPA's that are lower than the in-state students. In 2014, the average GPA of out-of-state students at UC Berkeley was 3.85 compared to the average GPA of in-state students which was 4.0.  The state should be able to maintain better access to public universities for state residents while following the limited state funds.
A simple place to start is by distinguishing tuition for students by family income. Universities could gradually do more to tier student tuition in order to accommodate in state-students. This can be achieved by increasing the tuition for higher income families and decreasing the tuition for families in need. By spreading the state funds more equitably across more in-state students, it could help schools with budget gaps without abandoning their obligations as a public university. States should link higher education dollars with the creation of new sets of goals for its higher education system, such as increasing the number of students that graduate on time and serving low-income students, rather than bridging the funding to the number of students enrolled.