Capturing a photo may seem like an easy task, but becoming a skilled photographer comes with practice and an eye for detail. Several Palo Alto High School students have experienced first-hand how photography can become a consuming part of one's l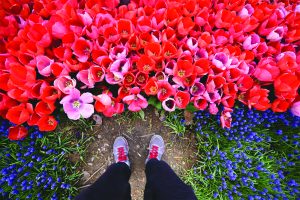 ife.
At Paly, student talent is found in abundance. From athletes to musicians to artists to actors, seniors Jordan Schilling and Yi Ge and junior James Poe have made names for themselves as photographers in the Paly community.
All of them have personal histories with photography that are as unique as their individual styles, and they have each learned many lessons from simply clicking a button on a camera.
Coming from families that had the equipment to take photos, all three students first started taking photos with cameras from home.
"I started out just using a cell phone," Poe said. "But later on I got my father's old DSLR (Digital Single-Lens Reflex camera) and began learning how to use it."
The only way to get better at something is to practice. With photography, it may take hundreds of photos before a specific one can capture the right moment.
According to Schilling, the best way to become a better photographer is to take as many pictures as possible.
"There's only so much you can learn on the internet," Schilling said. "But going out and actually practicing is how you really learn."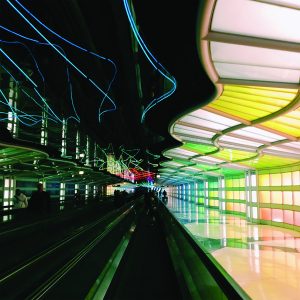 As for Poe, he has looked up to photographers such as Marc Adamus, Jeff Isy and Emilie Ristevski for inspiration.
"I really enjoy Marc Adamus's landscape photos because he sets up his shots in amazing ways and the way he composes his photos really draws you into those settings," Poe said. "Emilie Ristevski's travel photography just captures all of her worldly adventures in such a magnificent way. It inspires me to get out there and see new places and try new things."
Another important aspect of photography is to showcase the art to the public. By showcasing their work, photography can display a message that the artist is trying to convey. The three students use photography as an opportunity to display their talent using a different medium than other students use to express their artistic creativity.
Ever since middle school, Ge has had a photography blog. The blog was a curation of something she was especially passionate about: fashion. One of her followers really admired her work, and even gave her a job opportunity to be a photographer at a modeling agency.
"I basically got into the fashion industry and was given the opportunity to go to fashion weeks," said Ge. "I was able to photograph things I liked [on the runway] and models backstage."
Throughout their different careers in photography, the three students have learned that photos can convey messages that words simply cannot. Finding something to take an image is a decision of the photographer.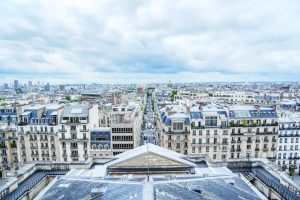 "I usually just take photos of my life and I try to express how I'm seeing the world from my eyes," said Poe. "Since I carry my camera around with me literally everywhere, I can stop and capture a moment whenever I feel like it's something I want to remember."
To Ge, taking photos is about more than just capturing her interests. Instead, she takes photos of subjects intriguing to he
r, which often might not be mainstream.
"As a society, there is such a fixation as to what is beautiful," Ge said. "But I think ugliness or a lack of beauty in itself is way more interesting."
Having all taken photos for at least a couple of years now, these three photographers have learned important lessons through their work.
"Through photography, I've learned how to tell a story by using visual aids and how to lure the viewer in with just a photo," Schilling said.
With all the different publications offered at Paly, most students have the option of only being a part of one of the publications. However, Schilling's case is different. With his passion of being a photographer, he has become a photographer The Campanile, the school newspaper and also the design director C-Mag, the arts and culture magazine.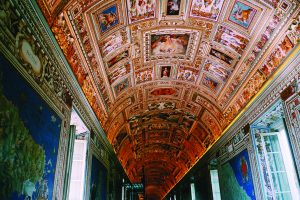 "Working for school publications has allowed me to grow as a photographer," Schilling said. "I am able to listen to the writer's ideas and design a photograph that captures and conveys the right message."
As for pursuing photography in the future, these three students do not want photography to be their career, but instead, a hobby.
"Pursuing photography as a job is an option which stays open to me," Poe said. "But, I enjoy it much more as a hobby because I like doing what I want with my photos without having to satisfy others' expectations."
Ge, wanting to incorporate photography with a future career, wants to study philosophy in college. With that, she wants to understand how people perceive beauty.
"I want to study philosophy and I like aesthetic theory," Ge said. "So how people see things and what they see as beautiful  or ugly."
With their experiences in mind, these three student photographers will continue  to pursue the art that has changed their lives to convey their own powerful messages with just one push of a button; after all, a picture is worth a thousand words.