Team success not correlated with individual greatness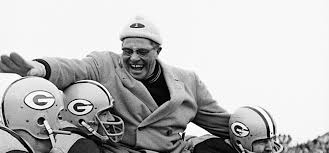 Champion and greatness. Two words often tied together in a delightfully mystical way. Tied together through apparent common sense, but separate in an all-encompassing wonder called reality.
In professional sports, the public often judges which players qualify as great and which do not based on the number of championships they have won. Think Vince Lombardi. When we hear the name, we are reminded of the Lombardi Trophy, synonymous with winning a Super Bowl, and Lombardi's victories in the first two Super Bowls as the head coach of the Green Bay Packers.
But in invoking the name of Lombardi, there is an inherent platitude. Lombardi was an amazing coach, and he accomplished so much more than merely the two Super Bowls. In fact, one might even argue that these accomplishments were some of his least impressive achievements that he achieved. This legend also helped diversify the game of football, stunt the growth of racism in the sport and served as an outspoken advocate for gay rights, firing any player or coach who discriminated based off of sexuality before their "ass hit the floor," as he put it.
Over the years, Lombardi's more notable and truly valuable achievements have been overshadowed by his ability to lead his team to championships his legacy today is only a part of the great man he truly was. In modern-day sports, a similar issue has arisen in situations in which who the greatest is is not as clear-cut as it is with Lombardi and head coaches. In debates over who is the greatest, the ring factor often trumps all others.
One example of this: the debate over who is the greatest basketball player of this generation: Lebron James or Kobe Bryant. In this argument, the most common perspective is that Bryant has won more titles than James, and is therefore the better player.
But this argument is highly flawed and has no true merit to it. This is because if championships are truly what matters in terms of greatness, then does that not make former NBA player Robert Horry better than either James or Bryant? Or Charles Haley and his five Super Bowl rings the greatest football player of all time? Does it mean Luis Sojo, who won five World Series, better than Barry Bonds? Obviously not, as these players did not play the same as athletes like Babe Ruth, Michael Jordan or Tom Brady. Yet people argue that Bryant is better than James because he has more titles. Or that Brady is better than Peyton Manning merely because he has more Super Bowls.
The main issue with this is that it ignores the fact that football, baseball and basketball are largely team sports, and that no individual can single handedly win a championship for their team. It requires the strengths and skills of multiple well-practiced individuals, each of them equally apt to demolish the competition and to win a title.
Knowing this, why is it that number of championships overshadows more important factors when calculating greatness? Instead, more value should be placed on individual achievements, such as leading the league in three pointers, strikeouts, rushing yards or passing touchdowns. These are achievements that truly test the individual skill, prowess and natural ability of the player whose greatness is in question.
Measure the accomplishments that truly define them as powerful individuals, rather than well oiled cogs in a machine of efficiency and scoring. A way to check this is through the use of sabermetrics, most notably in baseball. Baseball has a variety of statistics that judge an individual player outside of the influence of extranuous circumstances.
Some examples of these are Wins Above Replacement, a calculated value of wins that a specific player earns for his team on his own, Fielding Independent Pitching, a stat that measures a pitcher's pitching solely on the pitcher's job pitching and Isolated Power, a stat that measures how well a batter hits the ball, rather than relying on the countless random events that control the outcome of baseball games.
This year, Mike Trout stunned the sporting world by claiming his second American League Most Valuable Player at the age of 25 in his fifth season. Despite clearly being the best player in the league, it was widely accepted by most that Trout was not going to be able to beat out Mookie Betts or Jose Altuve for the award, as his Los Angeles Angels of Anaheim were unable to scrape out a playoff appearance.
By giving Trout the award, the baseball community took a large step towards recognizing that individual greatness cannot be graded on a scale of team achievement, as team achievements are often times dictated by the team, not a single player on it.
This acknowledgement is one that a large percentage of the sporting community should attempt to make, as the pursuit of greatness is a road that is ultimately walked alone.