Outdoor music festivals have come a long way since their unofficial establishment in the 1960s. They have attracted visitors from all over the world and provided musical and cultural entertainment through popular and upcoming artists, art attractions and unique cuisine.
The Woodstock Festival in 1969 is notable for being the most famous festival of all time. Organizers of the festival had originally planned for 50,000 attendees, but they were able to sell over 200,000 tickets. When over 500,000 people showed up, the fences were broken down and it turned into a free festival. Attendees came to see famous artists such as The Who, Jimi Hendrix and The Grateful Dead. Although Woodstock was not the first festival in the United States, the four-day festival has become be a pivotal moment in music history.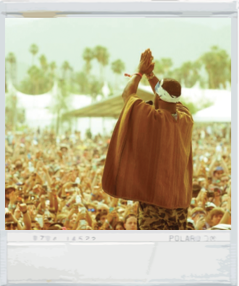 Since Woodstock, many festivals have been founded, such as Desert Trip, Coachella, Lollapalooza, Bonnaroo and Stagecoach. Each of these festivals are either specific genre-focused or a mix of all genres.
Coachella Valley Music and Arts Festival,  one of the highest earning festivals, has attracted hundreds of thousands of concertgoers from around the world. Located in Indio, California, at the Empire Polo Field, the three-day concert sells general admission tickets for $399 and VIP tickets for $899. In 2016, the festival grossed $94 million, which officially made it the biggest music festival in the world.
However, Coachella has not always attracted this many attendees or been high-earning. The festival traces back to 1993, when Pearl Jam performed at the Empire Polo Fields to boycott performing at other venues that were controlled by Ticketmaster, a ticket selling company. Due to a high turnout, it validated the use of the venue for large-scale events. A few months later, Coachella was born. The single-day festival sold tickets for $50.
Since Coachella's founding in the 90s, ticket prices have soared. The festival has transformed from a one-day event into a three-day occasion with two weekends. Like many other festivals, Coachella started incorporating art to attract more attendees. In earlier years, many of the art pieces were recycled from Burning Man, another popular festival in Nevada. However, as its budget increased, Coachella focused on commissioning specific pieces for the festival.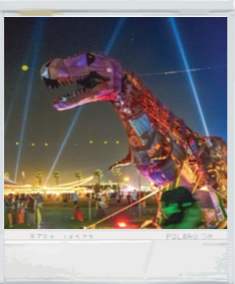 Another attraction that many festivals have tapped into is food. The Outside Lands Music and Arts Festival in San Francisco has been notable for the different variety of foods they offer along with their showing of music and art.
In 2016, Outside Lands attendees were able to select from 79 food vendors. There was a multitude of selections; including traditional Japanese, Mexican and American. With a variety of options, concertgoers have the chance to try unique foods and experience something different than a typical concert.
As the variety of music festivals in the country have expanded through the decades, they have also infiltrated popular culture in a variety of ways. Music festivals have gained popularity among different age groups as well as celebrities that use these venues to promote themselves and their music. Through social media, these celebrities have been able to expand their network, and sparked a new generation of social media associated specifically with festivals.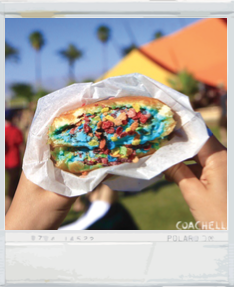 As festivals became featured on social media, they became more about people's appearances at the event as opposed to the m
usic itself. Not only do these festivals promote specific individual's agendas, but specific industries also use the events to benefit themselves. Industries such as fashion and specific food venues have gained money and popularity through their appearances at these specific locations. Popular online
tores such as Nasty Gal, Planet Blue and Lulu's contain separate tabs for festival clothing.
With festivals all around the world gaining popularity, festival creators have a goal to create events that can outdo the most popular festivals such as Coachella and Lollapalooza. As a result, more and more smaller festivals are being established, such as Bottle Rock and BFD.
Outdoor music festivals have evolved from being solely about music to the culture it presents to its audience. As time goes on, they will continue to bring entertainment to the public and success to the music industry