PAUSD approves plan to build subsidized staff housing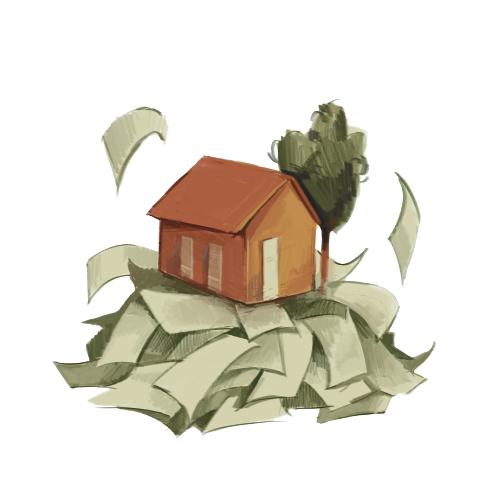 To provide district employees with more affordable housing options, the Board of Education voted 4-1 to approve plans to participate in a subsidized housing project at 231 Grant Ave. for teachers and staff during its Jan. 17 meeting. Board member Todd Collins was the only "no" vote.
PAUSD employees will have access to 29 of the project's 110 units.
Math teacher Daniel Nguyen said he is glad the board approved being part of this program because the need for teacher housing in the area is a growing concern.
"A big part of the cost of living is buying a place, and it's very difficult to do," Nguyen said. "Some people have to commute an hour each way. The more time a teacher or an educator spends commuting, the less time they have to prepare meaningful lessons."
Housing costs have risen 88% in the last decade in the Bay Area according to a report from Compass, a realtor company.
"Rents and houses in this area are outrageous and (it's) hard for teachers to afford," Palo Alto Educators Association president Teri Baldwin said.
California School Employees Association representative Meb Steiner said there is also a severe lack of affordable housing for educators.
"They make too much money to qualify for low-income housing, but they don't make enough to afford to live close to where they work," Steiner said.
This project is developed to help a sector of the community that is often neglected in housing according to Steiner.
"This housing project is designed for what's called the missing middle: teachers, nurses, firefighters, police officers and school employees — people who do critical jobs within a community," Steiner said.
According to Mercy Housing California and Abode Communities, the primary housing authorities for this project, the units at 231 Grant Ave. were designed to mitigate these concerns. To alleviate costs, rent will be set below market prices according to the Board of Education.
Board President Jennifer DiBrienza said the location for the project was chosen partly due to local support from the City of Palo Alto as the project is based in Palo Alto.
Santa Clara County Supervisor Joe Simitian said the site for the project is located on county-owned land.
"It's a site that is underutilized, and it's probably about 8,000 square feet on the property," Simitian said. "I just thought surely we can do something that is of greater benefit to the public."
Simitian said the project received $3 million from the City of Palo Alto and $6 million from Santa Clara County.
In addition to city and county funds, Meta put in $25 million for the San Mateo school district units. DiBrienza said a project of this magnitude usually costs more than $100 million, making Meta's contribution significant.
"When Meta (expanded to) San Mateo County and Menlo Park, part of the agreement was (to add) workforce housing for educators," DiBrienza said.
DiBrienza said legal challenges for 231 Grant Ave. were the primary issue with the project.
"The California State Constitution says a school district can't donate money, lend money or give money without getting an interest rate in return," DiBrienza said. "Because we also can't give a loan, the money will sit in escrow until the building is complete."
Escrow is a legal term for a financial instrument in which a third party holds an asset or money on behalf of two other parties who are completing a deal. A third party retains the funds until both parties have met their contractual obligations.
DiBrienza said another issue with the logistics of the project is PAUSD employees' eligibility to stay within the housing.
"California state law says you can't just kick someone out of your house because their employment changed," DiBrienza said.
Steiner has encountered a similar issue with discussing term limits for the rental.
"There isn't a term limit because part of that lies in how affordable housing laws are written up," Steiner said.
According to Steiner and DiBrienza, the district is still working to address the issue of term limits and eligibility requirements.
Despite the setbacks, Simitian said the county remains dedicated to improving educator welfare through this latest housing project.
"We want to use this to attract and retain great staff," Simitian said. "I was very clear that from day one the goal of this exercise has been to help schools and school districts stay strong."