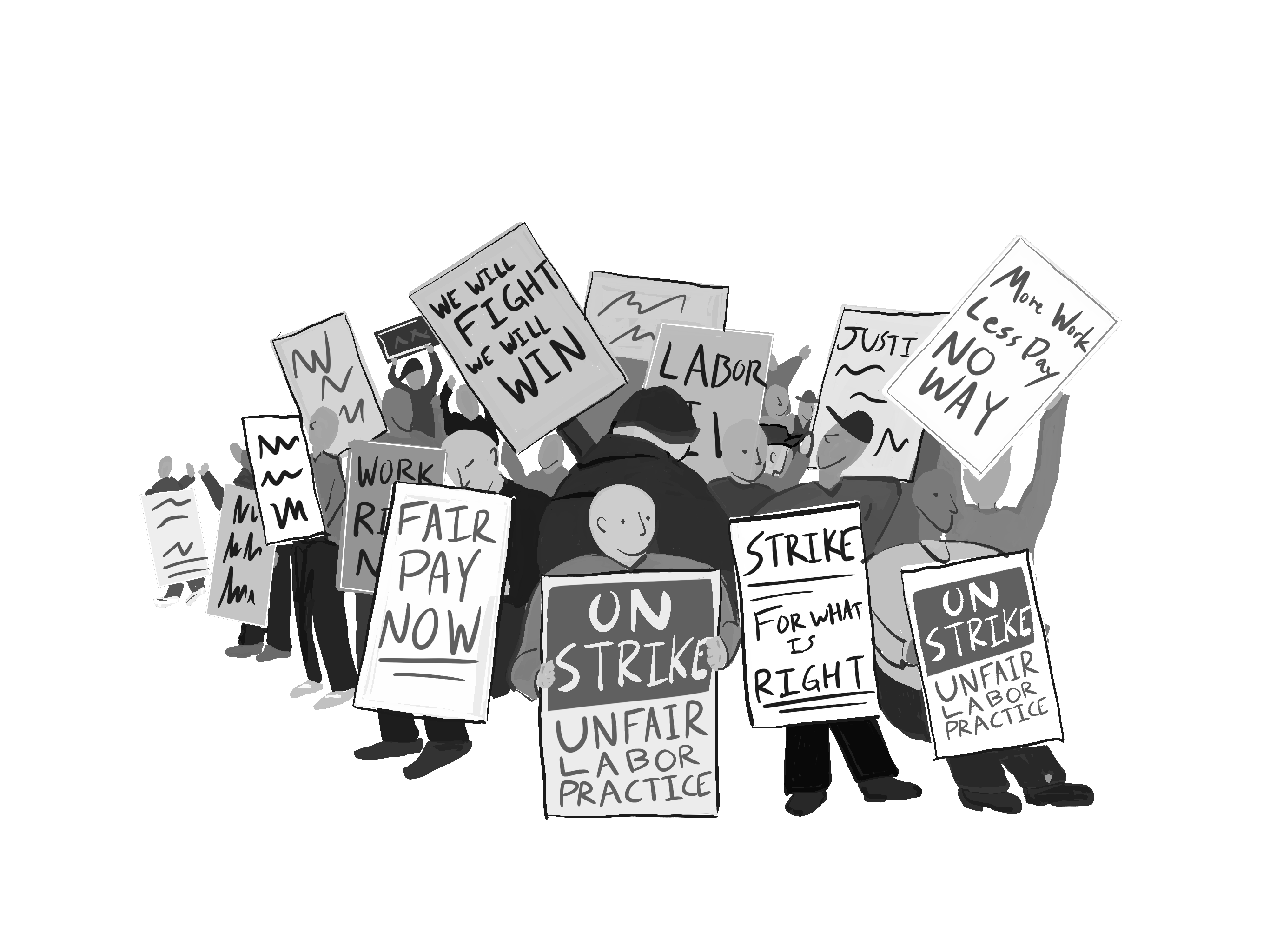 According to Cornell University's School of Industrial and Labor Relations, the number of labor strikes in the U.S. rose nearly 50% between 2021 and 2022.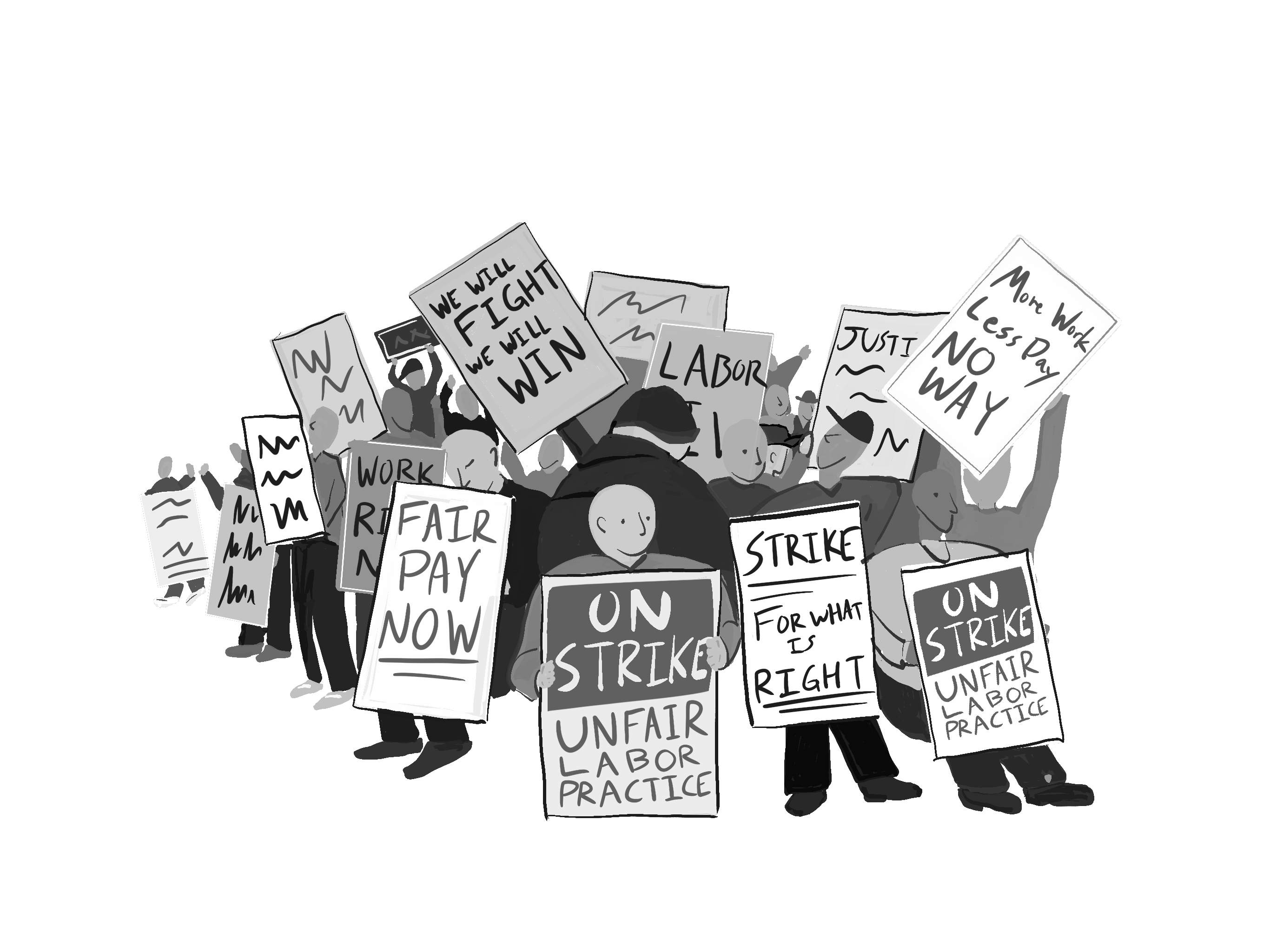 COVID-19 played a key role in deteriorating working conditions in various ways. Business closures and reduced consumer demand resulted in wage cuts, reduced job security and layoffs. When the nation finally opened up shop again, the cutthroat competition for available jobs resulted in continuous periods of unemployment for many people.
In an economy where 44% of Americans earn unlivable wages, inflation is at an all-time high and women and minorities continue to make a fraction of their male and white counterparts, there has never been a clearer brightline for workers to start striking and for bystanders to begin supporting them.

Supporting strikes amplifies the voices of workers who are fighting for living wages, humane working conditions and basic rights. In an era where companies actively fight back to stop workers from unionizing, public support for labor strikes has become critical.

While labor unrest has risen in our own community, support for it has not nearly been strong enough.

In early November of last year, 48,000 academic workers at the University of California system launched a six-week long labor strike, creating the biggest work stoppage ever in U.S. higher education.

In the aftermath of the strike, three labor unions representing these workers negotiated deals with their respective universities for an array of benefits including higher wages, increased healthcare guarantees and protection against workplace harassment. In doing so, they revolutionized our definition of fair working conditions, setting the stage for labor strikes to continue gaining momentum.

While the UC strike was the largest of 2022, it wasn't the first. Just six months earlier, thousands of nurses at Stanford's hospitals went on strike when negotiations between the nurses union and hospitals that promised higher wages and increased health coverage fell through. Unable to operate without their nurses, the Stanford hospitals quickly agreed to issue new contracts that ensured the nurses' well-being at work.

These examples are not only highly relevant to the Bay Area community but also exceptionally reflective of two ongoing trends in our nation: the first being a resurgence in the popularity of labor unions, but the second being an overall ignorance toward strike situations. Hearing about strikes through the news is too passive to invoke meaningful change; only real action has the power to help turn the tides of ongoing strikes in favor of workers.

Providing support to strikes is simple, and there are a variety of ways to do it. First, rather than just reading about strikes, reposting stories about them can spread media coverage and raise public awareness. Second, signing petitions or donating is a great way to strengthen the causes of unions and place pressure on corporations to change their working conditions.

If you happen to live near an area where strikes occur, consider contributing to the noise instead of complaining about it. Take a few minutes to walk alongside workers or honk your horn when driving by a strike to show encouragement and magnify thes strike.Union support is at a 57-year high right now, and it is up to everyone, not just a select number of workers, to continue that trend.

If unions represent one saying, it is that there is strength in numbers. Strikes are the linchpin of labor unions; they give workers the leverage necessary to fight for more humane working conditions. Lending our unconditional support to these strikes is the key to ensuring their success, because it strengthens workers and places additional pressure on corporations to change their ways.

The refusal to support strikes typically stems from views that strikes are disruptive, unmanageable and ultimately undesirable. They can deal blows to the economy in both the short and long runs by reducing productivity or by decreasing investments and capital into businesses.

Despite these potential harms, it is crucial to realize that strikes are used as a last resort when all else fails, and the fact that strike rates are climbing in our nation is indicative of our failure to provide the bare minimum for our workers.