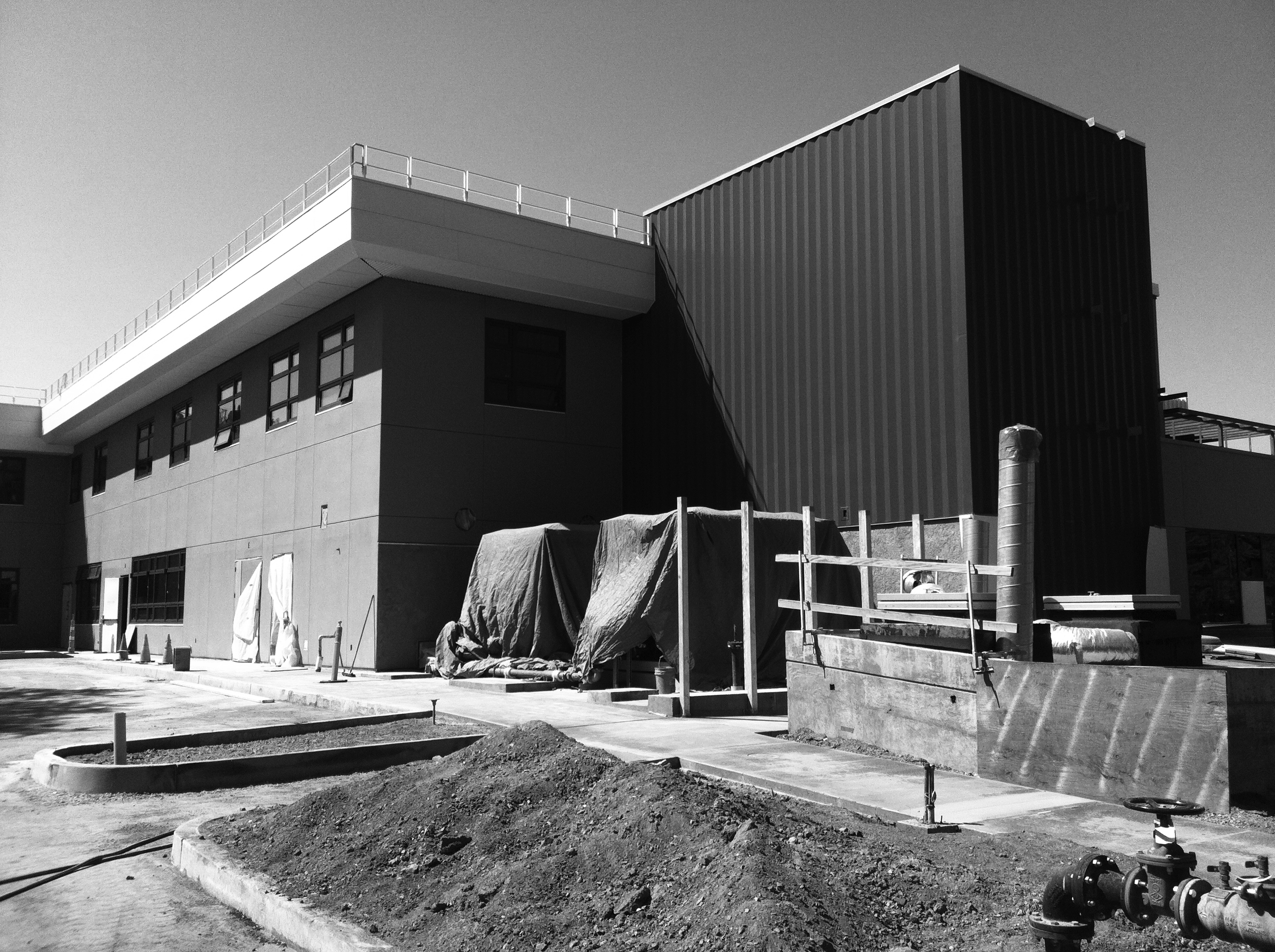 Palo Alto City Council officials are considering taking legal action against the contracting company, Flintco, for delays and changes in order requests involving the Mitchell Park Library and Community Center construction project.
The project began in November of 2008 after Palo Alto voters passed a $76 million bond to fund improvements to the three Palo Alto libraries and the Mitchell Park Community Center.  Flintco sought compensation above its original $24.3 million bid for the project and revised the project's expected completion date from April 2012 to May 2013. A large percentage of the $76 million bond was designated for the Mitchell Park Library and Community Center project.
"Engineers' estimates for the construction were about $32 million," Palo Alto's Assistant Director of Public Works Phil Bobel said.  "Flintco bid about $24 million, so the construction contract is about $8 million under budget."
Issues arose when Flintco began requesting funding beyond their planned expenses.
"Flintco did not manage the project well, and several of the subcontractors have been below par," Bobel said.
Despite stating that the delay is primarily Flintco's fault, Bobel admits that the City of Palo Alto is partially responsible.
"The project's Plans and Specifications document had problems in it," Bobel said. " Some of the problems were caused by inadequacy in specification, but most of the problems were caused by the construction contractor."
City Council quickly sought to resolve the situation.
"City Council took immediate action to clean things up, and City Manager [James Keene] sent his best people to work on it," City Council member Larry Klein said.  "Palo Alto may have the general contractor and general manager replace some of their people after the delays, and it probably has to go to arbitration."
Despite Flintco's several million dollar requests in change orders, the project has not exceeded its original budget, according to Klein.
"The project is not over budget," Klein said. "Flintco bid a very low price, way under what [Palo Alto] had budgeted for. Flintco is, in effect, trying to get back what was too low a bid on their part by claiming extras caused by what they think are inadequate plans by the architect."
Even with change orders totalling about $2.5 million, this amount totalled with Flintco's low contract bid still leaves the project under budget.
"These costs are partially due to changes that [the City of Palo Alto] made, that is the city wanted to add new things to the project, partially due to the deficiencies in the Plans and Specifications document, and partially due to unforeseeable problems that occurred [during construction]," Bobel said.
Klein emphasized the importance of conveying to citizens that the project is not over the projected budget, as Library Commission Board  Member Mary Beth Train.
"Even though the delays have been explained [by numerous sources] people still do not understand what is going on and are worried if it is going to get finished [on time]," Train said.
Both Klein and Train agree that transparency is key in dealing with the issues of the project.
"[Citizens] have every right to be concerned," Klein said. "We are trying to get the message across on the status of construction through quarterly reports and City Council meetings.  [We are hoping] that the word gets out to everyone."
According to Palo Alto Library Foundation Board Member Lynne Russell, the additional costs are typical of any construction project, not just Mitchell Park.
"If you do any type of remodeling project on your house, these types of costs come up, they are just ramped up because of [the size of the Mitchell Park Library and Community Center]," Russell said.
Russell believes that the issue is by no means resolved, but that it is not that severe and citizens should not worry about it.
"We are staying on top of it, and hoping that it will be open a little earlier than current time, and that we can figure out legal issues," Klein said.  "[I think] it will be all set and done when people [finally get to use] the facility."
The Mitchell Park library is to be completed in May 2013. The project will hopefully be under Palo Alto's estimate of $32 million.
"We are all very disappointed that the project is taking a year longer," Bobel said, "but it is still substantially under budget, and it is going to be a wonderful facility that Palo alto residents will be able to enjoy."