What makes a good coach?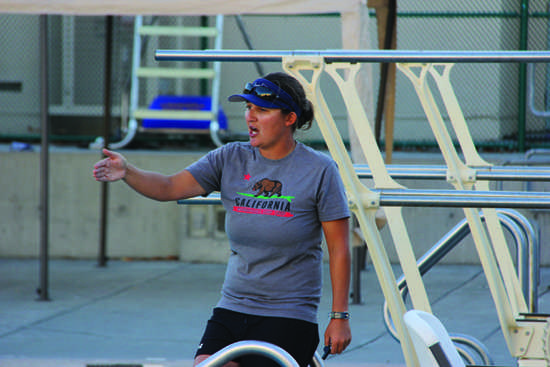 What is a coach? A coach is a person who hones athletes' skills, and allows players to perform at the peak of their abilities. In sports, athletes' natural ability can only take them so far. In order to improve themselves, athletes need a coach who is both knowledgeable and passionate about their sport.
Usually, people do not pick their own coaches because the school or team manager hires the coach for teams, not the athletes. The sheer number of athletes who play on a team in any sport makes it nearly impossible for every player to have a coach molded to the player's personal and athletic needs.
If coach selection is almost always partially random, then how do incredible teams, whose athletes play fluidly and harmoniously with each other, develop?  Do players adjust themselves for the coach because they cannot change the coach they are placed with?
If athletes truly are adapting to work well with their coaches, then, since not all athlete-coach relationships are perfect, that means that players innately gauge whether or not to condition themselves so that the player-coach relationship works; therefore, athletes unconsciously determine whether their coach is a "good coach."
So, what makes a good coach?
According to senior water polo player Ethan Look, a good coach needs to be experienced in the sport so that he or she is actually capable of improving the skill of his or her players.
"For water polo, it's important that our coach has experience," Look said. "Between his record setting years at [the University of California at] Irvine, playing in the Australian National [Water Polo] League, and his experience with the U.S. national team, [Paly varsity water polo coach] Brandon Johnson has tons of high level experience in the sport."
Furthermore, a good coach needs to be compassionate, but also needs to want to win games and coach a successful team. A good coach will prepare their players for games and keep them motivated at all times.
"[A good coach] is someone who is understanding and knows what he is talking about," senior tennis player Aashli Budhiraja said.  "[He or she has to] want to win and have the drive to make the team succeed, [as well as being] positive and believing that the team can win."
The dynamic between the players and the coach on any sport team is vital for the team's success. Without a mutual respect for each other, it is nearly impossible for teams to do well and for players to improve their skill.
"A good coach is someone who you respect and want to work hard for," sophomore soccer player Alys Olmstead said.
In a good player-coach relationship, the players need to trust that the coach is doing what is best for the team, even if they do not always agree with the coach's decisions.
"In a sport like water polo, discipline in our training is extremely important," Look said. "[Johnson] needs to be as disciplined as possible at every moment."
However, there is more to being a good coach than simply motivating the team. A major part of any team is the skill of the players, meaning that the coach needs to be able to encourage the players to improve.
"I think [being a good coach] is mostly about communication," senior ice skater Juliet Norvig said. "My coach for ice skating has [injured] knees, so she can't do the jumps and spins that she's teaching me. So it's all verbal communication."
What really separates the good coaches from the mediocre ones is their ability to guide players even when they do not have their skill in the sport available. As coaches age, their skill begin to falter, meaning that a good coach has to be able to maintain their coaching prowess regardless of their age or physical condition. Legendary Penn State football coach Joe Paterno led the Nittany Lions to an Orange Bowl victory over Oklahoma at 79 years of age.
"[For my coach] it's all verbal communication," Norvig said. "It still works really well because she can describe what you have to do in the jumps and she watches me attempt them and can see what I'm doing wrong and suggest things that will work better."
A good coach is not just determined by prowess in a certain sport, but by their ability to listen to the needs of an athlete. Coaches need to be compassionate so that he or she can inspire and rejuvenate an athlete who is disappointed with his or her performance. A coach does not need to be gifted athletically, or even more capable than the players, but has to have the interpersonal skills to inspire and lead their players.
Leave a Comment
Your donation will support the student journalists of Palo Alto High School. Your contribution will allow us to purchase equipment and cover our annual website hosting costs.