Teenagers should not be deterred from designated driving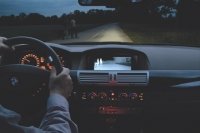 This past month, a high school honors student, Erin Cox, was suspended from five of her volleyball games and demoted from her position as team captain because she drove home a drunk friend. Andover High School in Massachusetts has a zero-tolerance policy against drug and alcohol use in the hopes of preventing underage drinking and the harsh consequences that can accompany it. Though this policy does have good intentions, to prevent harm to its community, it was applied incorrectly in this case. Cox was confirmed sober by the police, yet the school still took action and punished the star athlete and student, arguing that she had violated the zero-tolerance policy by even being in the vicinity of alcohol and drugs.
Schools are not expected to be tolerant of illegal activities, such as underage drinking; however, schools need to differentiate between those who perpetuate the situation, from those who aim to alleviate its consequences. In this situation, Cox was alleviating the situation, as she potentially saved her drunk friend from injuring herself or those around her by choosing to help.
By punishing Cox, the school is sending a negative message about designated driving, that friends should not offer or receive help from each other. Is this really the message communities want to be sending to teens?
It is not a secret that underage drinking occurs and that in itself is an issue. In a perfect world, minors would call adults for help, but in reality, they fear punishment from both parents and the law. Schools and parents need to understand that kids rely much more on their friends than on adults, because they have less to fear from their friends.
As a result, minors tend to refrain from, or hesitate from, contacting an adult when they are under the influence and either call a friend or fend for themselves. If they choose the latter, chances are the minor will drive drunk or be driven by someone else who is intoxicated. Both of these scenarios could end in accidents, DUIs or death. However, if teenagers choose to call a friend the chances of getting into an accident or facing unintended consequence goes down immensely.
"I've been driven by someone who was drinking that night, and it was a really scary experience for me," a junior who would prefer to remain anonymous said. "I think that even though adults might not want their children drinking, they would feel better knowing that a sober person was behind the wheel as opposed to someone who had drunk that night."
Considering those two options, encouraging designated drivers is a better option for the safety of the community than discouraging designated drivers, which most likely would lead to drunk driving.
There need to be policies, especially in schools that have zero-tolerance policies, that excuse students in situations where they act responsibly and maturely by driving a friend home or simply taking care of them.
Teenagers should be praised when they make the decision to help a friend, and if there is a positive stigma around responsibly dealing with drunk friends and designating driving, then teens are more likely to reach out to adults if the situation spirals out of their control.
Adults encouraging students to assign a designated driver creates a rapport between students and adults. By creating a positive environment geared toward commending responsible teens, adults can grow to become an option for teenagers to go to when things may get out of hand.
Leave a Comment
Your donation will support the student journalists of Palo Alto High School. Your contribution will allow us to purchase equipment and cover our annual website hosting costs.