Stanford begins construction on new housing units
Nearly 250 new family-friendly Stanford University housing units will be ready for people to move in by 2016. With construction set to begin next year, Palo Alto Unified School District (PAUSD) is beginning to figure out where the children living in these new Stanford units will attend school.
Stanford and PAUSD officials have already discussed the enrollment situation for the kids who will reside in these new homes, and they plan to determine the school boundaries before construction begins next year.
Although the housing units will be closer to Escondido Elementary School, it is likely the new children will be enrolled at Nixon Elementary School. This is due to Nixon's smaller student population at 482 students compared to Escondido's 538 students, making Escondido the district's second-largest school. From Nixon, these students would then attend Terman Middle School and then Henry M. Gunn High School.
The first collection of new units will be located in upper College Terrace near the former Facebook headquarters. Where California Avenue becomes a dead-end into Amherst Street, 180 new owner-occupied units will be built.
The first housing units will be a mixture of 112 condominiums and 68 single family houses. The condos will range from 1,080 square foot two-bedroom condos to up to 2,700 square foot four-and five-bedroom condos. The houses will average 2,150 to 2,200 square feet and will vary in bedroom size.
The second housing group will face El Camino Real, south of California Avenue, between the Bank of America and Wells Fargo Bank buildings. These 70 units will be up for rent. The El Camino homes will include 24 one-and-two-bedroom units, and 22 three-bedroom units.
Stanford hopes that the College Terrace housing will help recruit Stanford faculty members and their families; sales will be restricted to faculty housing. However, the new housing along El Camino will be rental units available to the general public who are of low-income, defined as 60 percent of the Santa Clara County median income.
Stanford University and PAUSD have a history of cooperation. Stanford housing currently generates 681 students in the PAUSD system, which has increased in recent years due to other Stanford housing developments off of Stanford Avenue. PAUSD also currently has five schools located on land that was once belonged to Stanford: Palo Alto High School, Henry M. Gunn High School, Escondido Elementary School, Nixon Elementary School and Menlo Park's Oak Knoll School.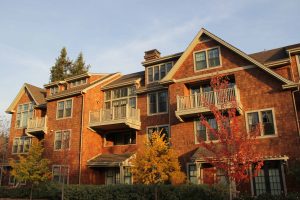 Leave a Comment
Your donation will support the student journalists of Palo Alto High School. Your contribution will allow us to purchase equipment and cover our annual website hosting costs.