Clean technology industry constructive despite risks
Reporter Lesley Stahl of "60 Minutes" recently exposed shortcomings in the cleantech industry, citing that despite billions of American taxpayer dollars the Department of Energy (DOE) and other government agencies have spent to fund the industry's research and manufacturing costs, there has been little progress in creating fossil fuel alternatives or new jobs. Since the episode's airing on Jan. 5, however, many critics, such as Vinod Khosla, the Silicon Valley tech giant and cleantech venture capitalist interviewed in the episode, have come forward to dispute Stahl's report, stating that Stahl distorted information and omitted critical facts. While Stahl claims that cleantech is dead, proponents of the industry believe otherwise, posing the question: what is the future of cleantech?
"Simply put, '60 Minutes' is flat wrong on the facts," the DOE said in its response to the show's segment. "The clean energy economy in America is real, and we are increasingly competitive in this rapidly expanding global industry. This is a race we can, must and will win."
"60 Minutes" omitted many facts that make its argument less persuasive. For instance, the DOE's Loan Guarantee Program actually created 55,000 new jobs in the cleantech economy, according to Khosla in his open letter to CBS. In the segment, Stahl contradicted that fact by claiming that in "everything [she] read, there were not many jobs created," further implying that the manufacturing plants helped created by loans had all gone under. Stahl does address the sum of over $100 billion in loans, grants and tax breaks that the U.S. government spends on cleantech industries, a large investment into companies with no guarantee of growth or return. '
The inherent risks of financially supporting new and underdeveloped markets, however, are not new and were speculated similarly during the initial stages of tech companies like Sun Microsystems and Apple. President Barack Obama's Climate Action Plan "calls for federal agencies to work closely with states and municipalities to reduce barriers to investment in energy efficiency and renewable energy," according to the DOE's website.
In 2009, President Obama pledged to reduce U.S. greenhouse gas emissions by 2020 so that they are 17 percent lower than they were in 2005. The Obama Administration remains dedicated to that goal, as indicated in the President's Climate Action Plan issued in June 2013. Obama is "increasing funding for clean energy technology across all agencies by 30 percent to approximately $7.9 billion [in the Fiscal Year 2014 Budget]," according to the Climate Action Plan.
To successfully transform America as the leader in the international market of clean energy technology and innovation, the Obama Administration must invest in companies like those of Khosla, despite the uncertainty of the industry's nature.
"We have to take risks, and risks mean the risk of losing money," Khosla told Stahl in the interview. "So let me ask you a question. We've been looking for a cure for cancer for a long time. How much money has the U.S. government spent? Billions and billions of dollars. Should we stop looking for a cure for cancer because we haven't found a cure?"
In his open letter to "60 Minutes," Khosla compares the government's spending on clean energy with that on fossil fuels. He claims that "the U.S. spent $502 billion subsidizing fossil fuels in 2011," and in 2013 alone, spent $80 billion in patrolling the oil sea-lanes in the Arabian Gulf.
"To get to the energy-independent future we need, we must continue to try and sometimes fail, but the consequence for not trying is guaranteed failure," Khosla said in his open letter. "We will keep accepting intelligent and selective failure. Even oil prospecting has a greater than 55 percent failure rate, and yet we still do it. In the venture industry, we make risky bets all the time because that's what it takes to innovate."
Khosla ended his letter with a quote from Robert F. Kennedy: "Only those who dare to fail greatly can ever achieve greatly." With this perspective in mind, the cleantech industry does not harbor a future nearly as bleak as the one Stahl reported.
Venture capitalism in any field possesses a high risk, but in order to meet the nation's goals of reducing its carbon footprint and becoming a world leader in energy sustainability development, the cleantech industry must and will live on.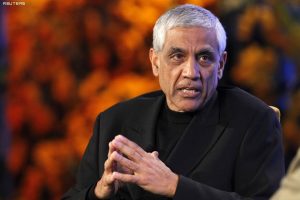 Leave a Comment
Your donation will support the student journalists of Palo Alto High School. Your contribution will allow us to purchase equipment and cover our annual website hosting costs.