Junior publishes picture books for children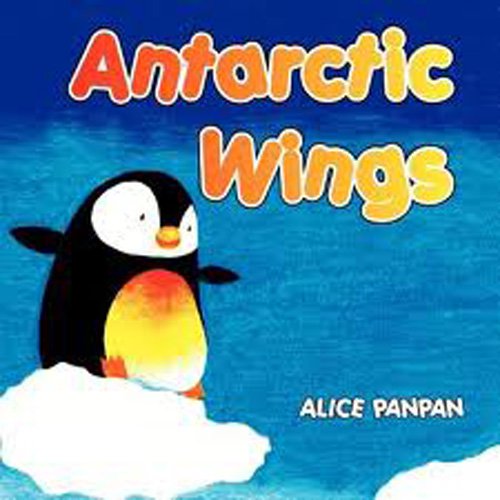 Known for her cute and perky personality, junior Alice Wang is one who many people might associate her personality with that of a fictional character found in a picture book, but few students are aware that she authors her own picture books that are published and sold.
Since elementary school, Wang has been known for her artistic ability, but she has wanted to use her art not only for her personal pleasure, but also for others' enjoyment.
"I think [I was inspired to write books] because of the memory of being in preschool and having teachers read us all these books [that were] kind of inspiring," Wang said. "I went to my nursery school,  and I read to the kids there after I wrote my first book and I thought the experience — like seeing them smile and laughing — at the penguin made me really happy."
Her first book, "Antarctic Wings", follows a penguin who aspires to fly like the other birds.
"I started my first [book] actually near the end of seventh grade," Wang said. "But then, I started putting it off for a while and I ended up finishing the summer of eighth grade."
Wang is currently working on her second picture book, which tells the tale of a dinosaur who wants to live rever and his plans to achieve immortality.
Though making picture books may seem fairly simple, Wang has learned that making a book is enormously time consuming.
With the stress of schoolwok always in the back of her mind, Wang has been finding it increasingly harder to work on her project.
"Usually, I start with an object and then I think around the object and a story comes," Wang said. "Each picture takes me anywhere from half an hour to four hours [to draw], and there are 32 pages in each book."
As both the illustrator and author of her books, Wang must not only plan and draw each picture, but also go through a long process to come up with the text to accompany the story.
"[The text] is actually pretty hard for me to write it really simply," Wang said. "But, I start out writing everything and then I edit it and ask people to look at it and give me suggestions. Then, I go through it again ."
As of now, Wang is content with her progress with her next book and hopes that she will finish soon.
"Right now, I've finished drawing about half of the pages and I have a draft written down and pages coordinated with them," Wang said. "[Next,] I'll have to draw the other half and then draw details. I'm hoping [it will come out] by summer, but things happen and it usually doesn't happen as fast as I'd hope."
Wang hopes that she can continue writing and having her picture books published in the near future.
"I hope [I'll be able to continue writing stories]," Wang said. "I'm just not sure I'll have enough time in college since it's supposed to be really busy, but hopefully."
Leave a Comment
Your donation will support the student journalists of Palo Alto High School. Your contribution will allow us to purchase equipment and cover our annual website hosting costs.