Students should better utilize Naviance and it's beneficial online resources
Database provides invaluable resources for students learning about college and career options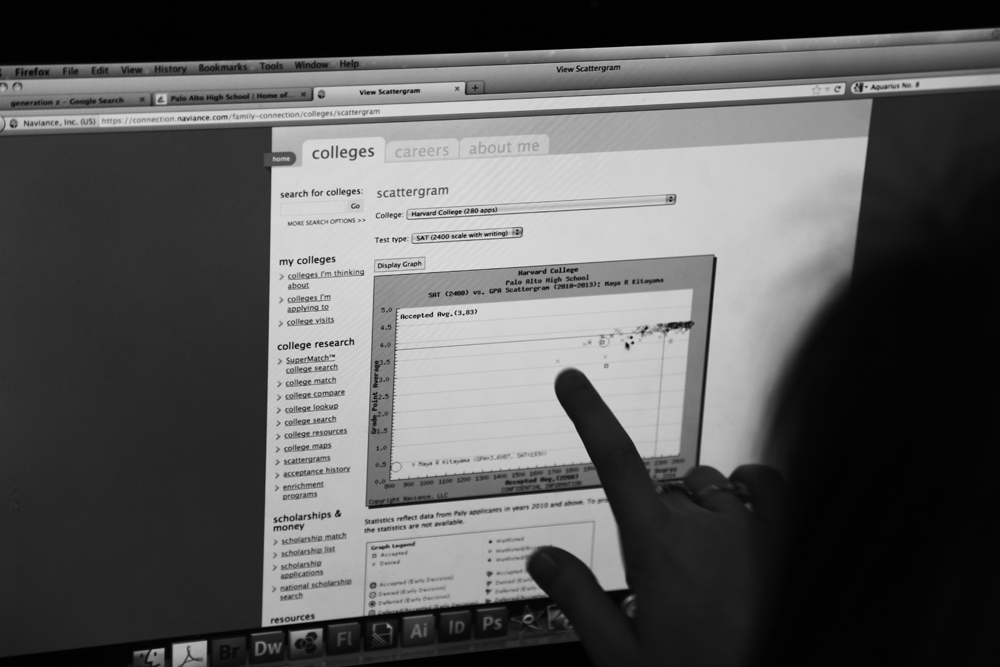 I f you have been to even a couple sessions of advisory during your high school career, you are familiar with Naviance, the college and career readiness online resource— or, at least, the concept of Naviance. Yes, we have all taken a couple surveys that magically reveal what learning style we get the most out of, and determine what career is best for us based on what electives we took freshman year. But past the "check this box if you enjoy solving jigsaw puzzles" surveys, there is a lot more to Naviance you probably haven't had the courage to discover yet.
I never wanted to be the one to ask in class. But what even is Naviance? Naviance is an organization that administers high school students with the tools necessary for mostly college, but also career preparation. According to a report by The Business Journals, "'student success solutions' reach more than 300,000 educators and 4.5 million students at nearly 5,500 schools in 84 countries." Students might overlook Naviance as another site that bothers them to register for the SAT's. However, the company provides a lot more.
We have all been half-heartedly assured that since we go to a "tougher" school in the Silicon Valley, our GPAs are seen as more impressive than they would if we went to a less rigorous school. Is this true? Colleges give the average GPA and test scores of their admitted students, but what should be realistic ranges for Paly students?
Naviance includes programs like "Scattergram," which use the admission results of Paly graduates to make a different "graph" for most United States colleges. The "scattergram" graphs show plot points of past students' acceptances, rejections, deferrence and wait-lists on an y-axis of standardized test scores and an x-axis of GPAs.
A similar page, "College Acceptance History" shows how many Paly students were accepted and enrolled to a specific college. Programs like these can give Paly students a better idea of the chances they have of getting into a certain school. Naviance's programs give much more accurate data than what we're used to, which are nationwide or statewide statistics.
Every four-year college in the United States has a college admissions representative assigned to each high school in the United States. Each college profile in Naviance contains the contact details for these representatives, who can help give you a ton of information about colleges you are interested in.
Even more useful, some schools "College Contacts" include contact information of alumni from your high school who attend or graduated from that college. If you plan to visit a college, this contact information will be very helpful ­— getting to know a Paly graduate that attends one of your colleges of interest could offer you a whole new viewpoint of that college and about what college is best for you.
Another over-looked tool of Naviance is its SuperMatch College Search program. From greek life to gender balance, the tool uses over twenty search criteria to help narrow down students' choices in schools in which the student it interested in.
"Pinning" a school helps you keep track of the places you're interested in, and later helps you compare colleges to one another based on your unique criteria. The SuperMatch program helps students discover schools they may not have otherwise detected on their own.
So, instead of groaning about your responsibilities, take a look at Naviance. Rather than of putting off the college search, use the site to help give you realistic goals for your future and methods of getting you there.
Since Paly has been shoving the site at us for a couple years now, it's time to take a step back and appreciate what a great tool Naviance is.
Leave a Comment
Your donation will support the student journalists of Palo Alto High School. Your contribution will allow us to purchase equipment and cover our annual website hosting costs.