Google updates phones and tablets
New offerings include Android L OS, Glass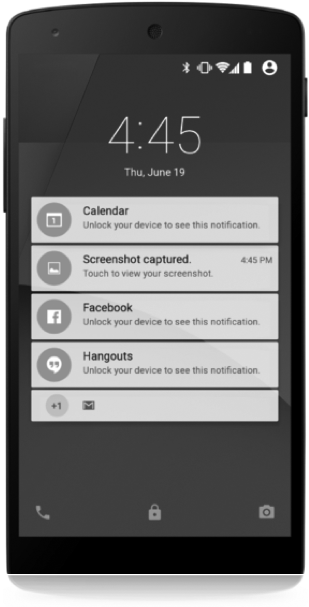 For Google, fall is the season where it releases numerous products- both hardware and software- to show that the company is more than just a search engine.
Google's Nexus line –– consisting of tablets and smartphones –– have stock Android as their software. In fall of 2013, Google came out with their Nexus 7 and Nexus 5 lines. The Nexus 7 had its hardware built by ASUS, and the Nexus 5 had its hardware built by LG.
Google has also been working on the software department for its products. Google's mobile operating system, Android, will be getting a new update as well. The update, known simply as Android L, will come with a new design scheme known as Material. Material adds more detailed colors, depth to the shadows and a sleeker, simpler look. Android L prioritizes users' notifications by the applications he or she uses the most. Android L also includes small quirks of its own. The lock screen, for example, can be unlocked without a passcode using the user's home wifi. The update will add improvements to the Android phone's battery. Application developers will be able to get their hands on tools supplied by Google to control how an application affects a phone's battery. A new Battery Saver mode will be added with the update that allows users to control how applications will be used, how bright the display is and slow down a smartphone processor's performance. Android L is projected to be available by the time its new Nexus line is released, however, a developers preview is available right now.
The Nexus 7 tablet was deemed the best Android tablet of the year by CNET, one of  the leading tech websites on the internet. Based on its portability and performance for its size, with a seven inch screen, it was considered relatively small for a tablet. Its supposed successor, the Nexus 9 — or Nexus 8 to some — has specifications that totally differentiate from its predecessors. The tablet, rumored to be manufactured by HTC instead of ASUS, will most likely have a better quad-HD (2560×1440 pixels), a nine inch screen, an updated processor by NVIDIA and the new Android L system.
The Nexus 5, Google's flagship smartphone, was one of the cheapest smartphones last year that had flagship worthy specifications. Starting from $350 off contract, the price enticed users who wanted the Android operating system at a cheap price. Its rumored successor, the Nexus 6, will have an abnormally large six inch screen- a similar screen size to that of Samsung's Galaxy Note line, a quad-HD screen and a Snapdragon's latest quad-core processor. Flagship worthy specs make it a big competitor for Samsung and Motorola to fend off.
Google Glass (Glass)  is Google's take on wearable technology. Glass is speculated to be released in fall of 2014. The head mounted display allows users to use voice commands to control Glass, surf the internet and call or text other peoples smartphones. Glass has Android elements integrated with it such as Android's application store, Google Play. Google Glass was available for purchase on April 15, 2013 for select people known as "Glass Explorers". The price of this wearable for "Glass Explorers" amounted to $1500 dollars, way too expensive for any normal consumer purchase. Google hopes to slash prices of Glass to a price that is similar to that of a smartphone.
Google has a product ready for almost every category in technology, from smartphones to wearables, for consumers and technology developers alike.
Leave a Comment
Your donation will support the student journalists of Palo Alto High School. Your contribution will allow us to purchase equipment and cover our annual website hosting costs.