Bay Area fights state climate change action
Local leaders oppose funding for pollution clean-up due to flawed plan for determining at-risk cities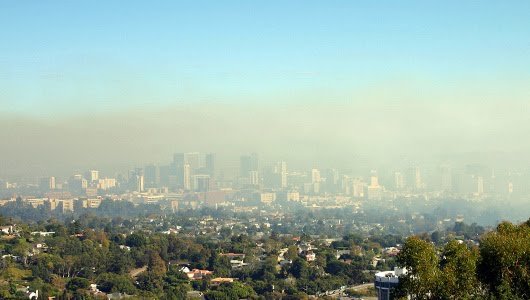 Following President Barack Obama's speech on Sept. 23 at the United Nations meeting discussing climate change, Bay Area public officials continue to challenge a proposed California state plan to spend millions of dollars fighting the imminent danger of climate change.
The proposed plan intends to use funds to clean the atmosphere in poverty-stricken and contaminated communities of California, with most of these polluted districts located in Southern California and with less than five percent in the Bay Area.
Bay Area officials claim that California's method of determining which communities are most polluted is flawed, because its method for measuring contamination would exclude some of California's most at-risk residents.
Officials are calling for modifications to the method in order to include more of the
state's most vulnerable census districts, which are the tracts near refineries, transportation corridors and ports.
"[The state's analysis] overlooks a large number of communities that, by any measure, are some of the most polluted and disadvantaged in the state," 20 Bay Area state legislators said in a letter to the California Environmental Protection Agency.
California's cap-and-trade program, which began in 2012, has raised $832 million for the state with $272 million of those funds allocated for the proposed plan.
This program sets a "cap" or limit on emissions, therefore intending to reduce the amount of pollutants in the atmosphere. The "trade" aspect of the program is the formation a market for carbon allowances. Under this project, companies are distributed carbon pollution permits to regulate their emissions. This aids companies with innovative, new methods whose emissions are under the set limit, as they are then able to trade and auction these unused permits to other, more polluting companies — providing an economic incentive.
The Bay Area leaders against the plan say that the project should not be completely abandoned, but modified so that the hundreds of millions of dollars in funds are not wasted and so that the communities lacking the most are the ones that have access to these funds.
However, officials in Southern California are urging the state to stay with its analytical formula to measure the most severe regions in California, as they believe that abandoning this data as a guide would waste an opportunity to address the environmental imbalance across all regions in the state.
"This could be the biggest investment these communities see in a long time," deputy director of the UCLA Luskin Center for Innovation Colleen Callahan said. "It's critical that the process be systematic, transparent and data-driven."
Despite the controversy of this plan concerning which regions deserve the funds of the cap-and-trade program, both students and professionals are pleased that California is taking a necessary step towards addressing and combating the dangerous effects of climate change in the environment.
"I think that the protection of the environment is very important," junior Eric Chiang said. "The issue of climate change is generally ignored and not dealt with in an effective way, so I think it's good that there's finally an actual plan in place to stop pollution."
Sociology professor and director of University of Southern California's  Program for Environmental and Regional Equity Manuel Pastor agrees and is glad that California has created a feasible and legitimate plan to deal with this important issue.
"The good news is there's now a method and a flow of money that is aimed at addressing the most environmentally exposed and disadvantaged communities and dealing with climate change at the same time," Pastor said to Los Angeles Times. "This is a state that's no longer debating that there is a pattern of environmental disparities, but actually marshaling resources to try to address it."
Leave a Comment
Your donation will support the student journalists of Palo Alto High School. Your contribution will allow us to purchase equipment and cover our annual website hosting costs.