Annual College Awareness Day prepares students for future
Juniors to take PSAT/NMSQT test; freshmen, sophomores, seniors scheduled to attend college and career planning workshops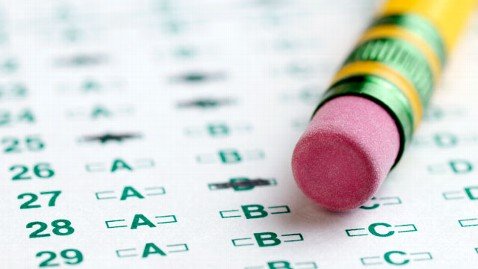 On Oct. 15, Palo Alto High School students will participate in College and Career Awareness Day, a day specifically dedicated to allowing students to familiarize themselves with college and career options.
As always, the juniors will be taking the Preliminary Scholastic Aptitude Test/National Merit Scholarship Qualifying Test (PSAT/NMSQT) which provides them the opportunity to encounter the components of the Scholastic Aptitude Test (SAT).
Aside from that, the PSAT/NMSQT is also an opportunity for students to qualify for the National Merit Scholarship Program. Students with the top 50,000 PSAT/NMSQT Selection Index scores will be eligible for recognition in the National Merit Scholarship Program. In the midst of September, these select students will be notified if they qualified as a Commended Student or Semifinalist.
One of the assistant principals at Paly, Kathleen Laurence, has been involved with planning the activities on College and Career Awareness Day this year. Laurence believes that the PSAT is a good opportunity for students to get a feel for what the SAT will be like.
"[Students take the PSAT/NMSQT] to learn [more] about the SAT." Laurence said. "It's a practice [for the] SAT test. What does it feel like? What are the questions like? What test taking strategies [are useful]? This is a good time [to try new things and experiment with taking the SAT]."
The seniors will continue to participate in college workshops to help prepare them for college applications. A wide variety of workshops will be provided including essay writing, UC/CSU workshop, community college, personal finance and college interviews. Students can choose to attend whichever workshops they feel would be most applicable to their future.
However, there have been a few changes in the activities that freshman and sophomores will partake in. In the past, freshman and sophomores have taken the ACT's Explore and Plan, two standardized tests that give students a small taste of their score range on the ACT. These tests also provide valuable feedback on the potential fields that students should consider based on a questionnaire of student interests. Unfortunately, these tests will no longer be provided at Paly.
"The ninth and tenth grade students have taken the ACT's Explore and Plan tests in the past. The ACT has discontinued this part of their testing program so Paly's ninth and tenth grade students will have the opportunity to listen to some speakers and use online tools for career exploration," Laurence said.
According to Laurence, there will be two main sessions for the freshmen and sophomores that day. In one of the sessions, students will listen to a career speaker in the Haymarket Theater while the other session will introduce various online activities that students can utilize in the future to support career exploration. After College and Career Awareness Day, these online tools will still be available for freshmen and sophomores to use as resources.
College and Career Awareness Day will remain a useful tool that students are required to attend. On this day, students will be exposed to resources which will allow them to become more aware about future college possibilities and career exploration.
"[Remember that] it is a school day and everyone is expected to attend. We will take roll and you will be marked absent if you are not here. [Regardless], it's a great opportunity to come learn some new stuff and get help [with things related to colleges and careers] which is definitely valuable," Laurence said.
Leave a Comment
Your donation will support the student journalists of Palo Alto High School. Your contribution will allow us to purchase equipment and cover our annual website hosting costs.