The Diplomats reunite after settling differences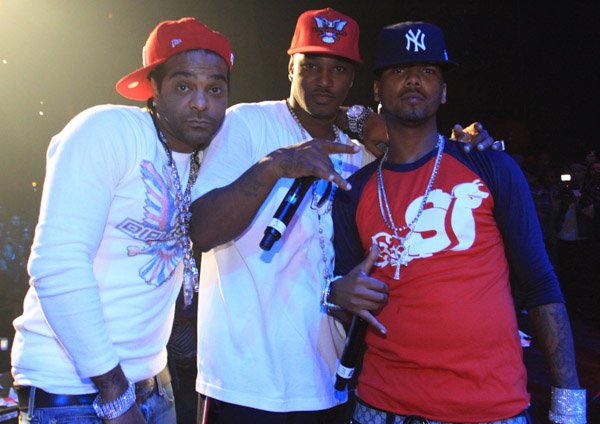 Cam'ron and the Diplomats have had an everlasting impact on hip-hop culture, and have changed the way we listen to music of the genre. Their prominence in mainstream music only lasted a matter of years but their music and style influenced a generation. Their recent return has left the hip-hop audiences awaiting more.
Dipset was founded in 1997 by Cam'ron and Jim Jones, but also included notable members such as Julez Santana and Freeky Zeky. In the mid-2000s, Dipset was at the top of the hip-hop charts, releasing many well-liked joint mixtapes, as well as solo projects. In 2004, after the release of Cam'rons fourth studio album, Purple Haze, Roc-A-Fella Records stock reached record highs and as a result, his album went certified gold. Shortly after Jay-Z was made CEO of Roc-A-Fella records, he blocked co-founder Dame Dash from offering Cam'ron an executive position at the label. This influenced Cam'ron to craft a track titled "You Gotta Love It (Jay-Z Diss)" aimed at the rapper, featuring former Dipset member Max B.
After a controversy between Cam'ron and Jay-Z arose, the Diplomats left Roc-A-Fella records in 2004. Though they kept releasing projects for the next couple of years, they never reached the point of relevance in hip-hop they had only a couple years earlier. Artistic differences led to the group temporarily breaking up, a hiatus which lasted until their 2011 reunion. Though past attempts have been less than successful, the group still has a lot of support and many fans can look forward to their upcoming tour and mixtape.
In 2011, after their long hiatus, the group announced that they were signing to Interscope Records —however, the group was dropped from their label before their official release. Though the artists in Dipset had been working on individual projects, none of their material was as popular as or up to the quality of what they were making in 2003. This changed in early 2014, when Cam'ron released the track "Humphrey" with production by A-trak and Party Supplies. His announcement of a collaborative Extended Play (EP) with producer A-trak, along with the reminiscent sound of Cam's new song, left hope for listeners and fans. Although it had a scheduled spring 2014 release, the EP fell off agenda and is yet to be released. Cam'ron stated the project was coming soon and would be released in the near future. Though the EP is still on it's way, the hype has since died down, leaving listeners with only two singles and no substantial Cam'ron solo work as of yet.
Just a couple of weeks ago, the Diplomats premiered a new track titled "Have My Money" along with the announcement of an upcoming mixtape. The tape is said to be released later this year and will be hosted by prominent Disc Jockeys (DJs) like Funkmaster Flex, Swizz Beatz, DJ Khaled and DJ Mustard. The group is also planning a short tour, although additional information has not been released yet. DJ Funkmaster Flex has recently been in the spotlight because of his rants against Jay-Z and one of the musician's websites. The rant is essentially an escalation of the past controversy between Jay-Z and the Dipset crew. Following these rants, Flex released the "Victory Freestyle" by the Diplomats, which also contained disses taking aim at Jay-Z. The track was slightly reminiscent of the group's early work, but was technically less impressive.
That being said, the track has gotten a fair amount of traction and has given the group much more publicity surrounding their upcoming release. Though the title of the mixtape is yet to be released, we can look forward to an announcement in the near future. "The Diplomats Pledge of Allegiance Tour" was also announced recently, which will commence on Feb. 24 in New York and will also be coming to San Francisco.
Leave a Comment
Your donation will support the student journalists of Palo Alto High School. Your contribution will allow us to purchase equipment and cover our annual website hosting costs.