Rappers of Palo Alto High School
Since its inception during the rise of hip-hop culture, rapping has been a form of self-expression for many. Through their music, groups from the early '90s such as N.W.A. and the Wu-Tang became symbols of contemporary culture. Rap music gave those musicians a platform to address social issues and capture the cultural atmosphere of their times, resulting in songs that define  much  of the 1990s such as "Fuck tha Police" and "93 'til Infinity." Now the torch has been passed to the countless collectives and individuals that  make up hip-hop, a genre that embodies the state of mind of a generation.
Now in the mid-2010s, rap has become an integral part of youth culture for millennials due to its inherent nature of outspokenness, and many of the artists pushing the genre today are of increasingly younger ages. It is not uncommon to find established rappers that are in high school, and Palo Alto High School is home to several students that write, create and record their own songs and instrumentals.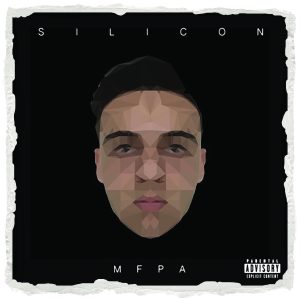 Paly senior Gideon Kortenhoven has been recording and publishing music on SoundCloud since early 2015. He began making music under the name Gidlit in Grand Rapids, Mich. when he and a friend made an album cover but had nothing to put it on.
"It's actually a funny story, looking back on it," Kortenhoven said. "We were just on Adobe Illustrator and we made an album cover and were like 'This is sick, but we don't have any music,' so the first song I ever made was made so we could put that album cover on it."
Kortenhoven raps about the life and thoughts of a Midwestern adolescent on the West Coast, leaving out neither the illicit nor the intimate. He only recently moved to California from Michigan and attributes his musical style to that of the Midwest rap that he grew up listening to. "Keep your tabs on me, you're watching me grow/Planting all these seeds of knowledge, watching me sow," he raps over a jazzy, mellow beat in his recent single "Ride." He displays an impressive mastery of rhythm that allows him to use a variety of beats in his songs. From jazzy instrumentals to more aggresive, drill music beats, Gidlit appears to be comfortable in a variety of instrumental mediums,  usually finding a good refrain to keep the verses evenly spaced out.
"I don't have any particular influences, but all we would listen to back in Michigan was Chicago rappers like Chief Keef and Lil Reese,"  Kortenhoven said. "They're pretty big inspirations of mine."
As of March 13, Gidlit has posted 15 tracks on SoundCloud and has garnered just over 100 followers. His aspirations, however, remain modest; he laughs that he is "just doing it because it's hella fun."
Senior Martin Manasherob is another avid user of SoundCloud and a lifelong hip-hop enthusiast. Although not as prolific on the music-sharing site, Manasherob — who produces under the name Martin from Palo Alto — puts much thought and effort into each track.
"Although the first music anyone's heard from me is only from a couple of months ago, [it] has been a couple of years in the making," Manasherob said. "I started producing beats on my computer at 15, when I was listening to hip-hop and rap basically 24/7. I always had headphones in my ears"
Hip-hop isn't the only genre that Manasherob shows interest in. He stresses that rapping requires an understanding of linguistics as well as melody. To him, rap and hip-hop blend the best of other genres.
"I was studying everything about rap from different flows to rhyming patterns… I knew I've always been good at words and poetry as well as music in general, having played several instruments," Manasherob said. "So one day I just thought to myself why not [make my own songs]."
The two tracks Manasherob has released so far are both emotionally-centric, taking cues from Drake and early 2000s Kanye West, whom he lists as influences. The beats he chooses are R&B inspired and match the tempo of his sincere lyrics. Despite these sources of inspiration, Martin from Palo Alto sticks to a theme of individualism.
"I wouldn't say that I sound like anyone specific because in order to be successful you have to just be yourself," Manasherob said. "But I will say that Eminem is the rapper that I listened to most. He just says stuff you would never expect and in ways where you're just like 'how the hell did he fit all those words in five seconds?' But I'd say I'm most influenced by Kanye. He was really one of the first rappers to acknowledge his insecurities and I think that's something that is so rare in rap because everyone wants to be a 'gangster' or 'hard' when it's not really [them]. I'm not pretending to be anything, and I'm not rapping about stuff I don't actually do or don't actually feel."
Taking on one's own initiative and creating a distinct image is a large part of success in any field, and Manasherob intends to adhere to his original approach to rapping: personal, exclusive and honest.
"I'm not pretending to be anything I'm not, and I'm not rapping about stuff that I don't actually do in my own life," Manasherob said. "I'd say I'm very versatile because I can make songs where the beat is super fast and I can just flow…, but then I also make slower songs that I'd say are more emotionally driven rather than focusing on just lyricism."
For junior Carson Cordova, rapping was a pastime that evolved into a serious affair following the reception of his first track, a song that chronicled the struggles and triumphs of teenagers and an unattended house.
"When I really started getting into more and more music I thought that this was something I've been more passionate about than anything in my life so far," Cordova said. "I didn't know I wanted to start rapping until I would freestyle with some of my friends and they thought I was better at it than most people. I thought, 'I better do something with this talent,' so I decided to start putting music up on SoundCloud."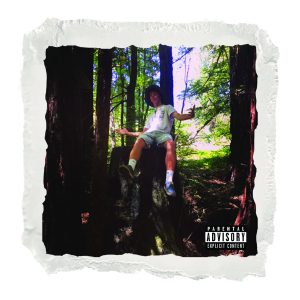 Cordova raps over driving, synthy beats with biting lyricism and witty rhymes that jump from topic to topic. He ascribes his sound to that of East Coast groups whose influence shows in the rhymes and melodies he chooses: an emphasis on lyrics that give a clear direction, either telling a story or setting a scene, in which the influence of the group Pro Era is evident.
"I'd like to think that my sound relates to more of a classic '90s hip-hop sound," Cordova said. "My biggest influences would be people such as Joey Bada$$, Biggie, J Dilla, Bishop Nehru and Capital STEEZ, rest in peace, just to name a few."
Although music once seemed like a hobby for Cordova, he expresses a deep passion for making rhymes and instrumentals which can be seen in the countless freestyle recordings he has on his phone.
Cordova's ardor for creating music is a testament to how the roots of hip-hop are found in not only catchy beats and clever lyrics, but in a love for music and self-expression.
"Music is the one thing I find myself most passionate about in my life," Cordova said. "I want to be able to share what I've created in hope that others will find the same passion that I do through my music."